Hoop coffee brewer
Hoop coffee brewer
No bypass brewer
Hoop is an innovative no bypass brewer created by Ceado.
It is part of the lifestyle mood your way of coffee: everyone is free to live and explore the world of coffee following its own rules.

Hoop is a no bypass brewer.
The water filters evenly through the coffee bed, in a smooth and regular way, thanks to the holes on the Filter Tower.
The flow of the water through the holes guarantees an even extraction: the water filters through the coffee with the same quantity and strength, reaching the paper filter only after completing the journey through coffee.

Hoop allows to achieve a full and high quality extraction, with no effort!

Hoop is a coffee brewer suitable for everyone.
To assemble the 3 parts of Hoop together simply insert the paper filter into the Water Crown and secure the Filter Tower to the Water Crown and here you go!

Put the paper filter, wet it, add coffee and pour water. Hoop will do the rest!
With Hoop you can have an automatic soft infusion.
This turns the focus on coffee and the final result, leaving the preparation and the extraction techniques to Hoop coffee brewer!

Hoop is accessible to everyone who wants to experience drinking a high quality coffee with no need for specific skills or knowledge.
Hoop is designed to make cleaning easier.
At the end of the extraction, to remove the paper filter and coffee, just slightly unscrew the Filter Tower from the Water Crown and the paper filter will be easily ejected!

All Hoop elements are easy to take apart and to wash, with water or in the dishwasher.

Your way of coffee
With Hoop there is
no need to follow rules
or techniques.
There is no need to pay attention to the water temperature or the coffee beans.
Hoop wants you to experiment, to combine and
to set your own rules
, according on your own taste!
Hoop's inventor suggests a recipe just to get started, but from here on everyone is invited
to experiment* new ones
and
to create their own
!
*The maximum dose suggested is 20g of ground coffee.
Hoop is made of a durable BPA free plastic, easy to clean and long-lasting; a low maintenance material!
Hoop coffee brewer
Net weight 165 g
Gross weight 260g
Dimensions 13,2 x 8,4 cm
Note Maximum weight on paper filter: 20g of ground coffee.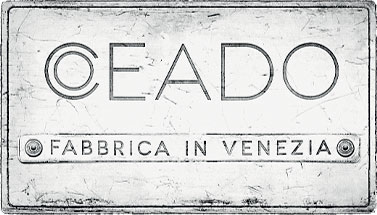 hand made
in venice
© Ceado srl
Via Della Costituzione, 111 - 30038 Spinea (VE)
Capitale Sociale Euro (i.v.) 100.000 iv R.E.A. VE307358 C. F. - P. IVA - Reg. Imprese 03422830277 PEC:
ceado@tecnopec.it
© Ceado srl
Via Della Costituzione, 111 - 30038 Spinea (VE)
Capitale Sociale Euro (i.v.) 100.000 iv R.E.A. VE307358
C. F. - P. IVA - Reg. Imprese 03422830277
PEC:
ceado@tecnopec.it