Retail
E8D
ø 83 flat burrs K110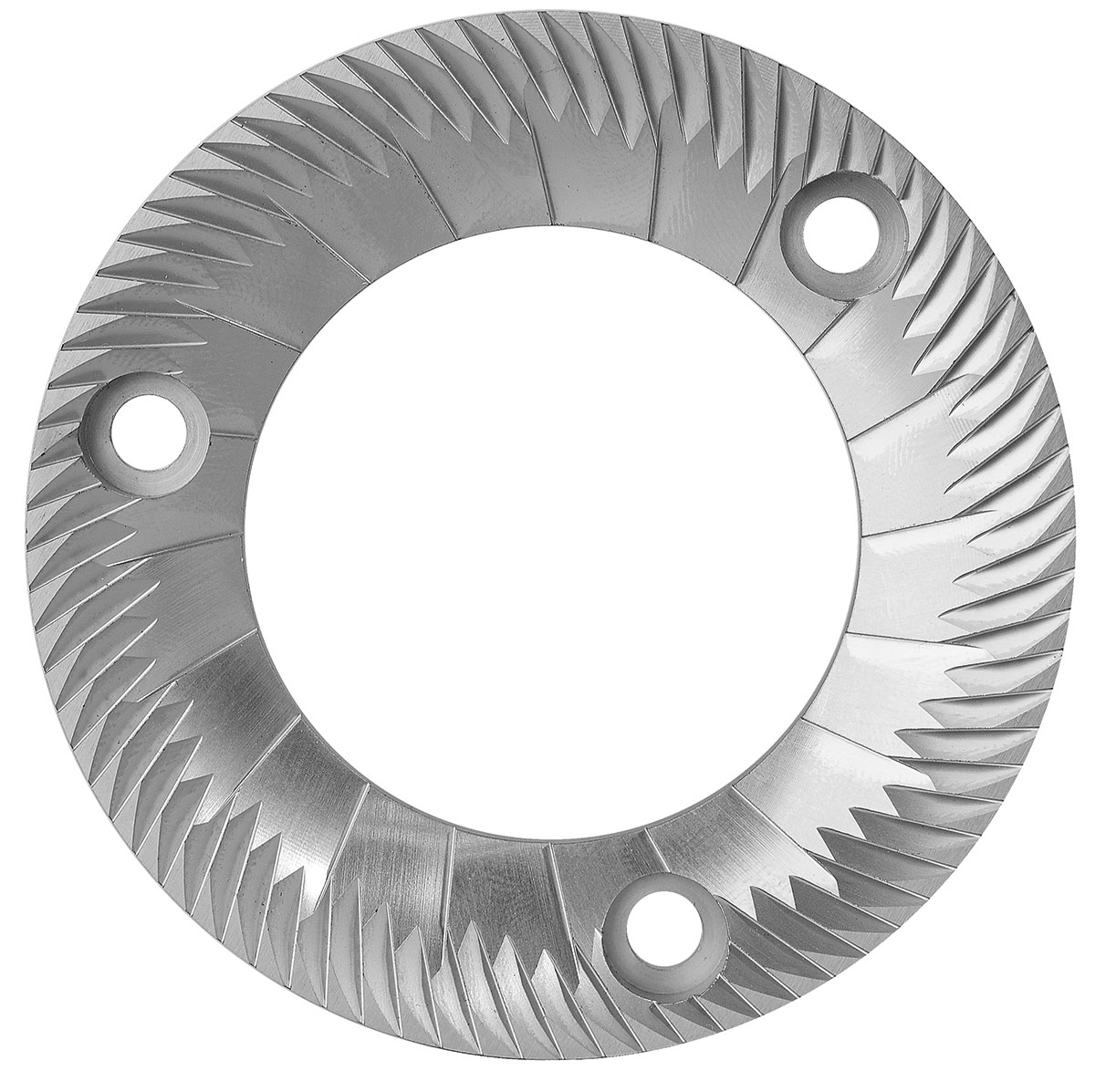 The standards of accuracy and ease of use together with the structural characteristics, the 740W motor and the grinder design of the E37T model. This optimizes the performance for grocery stores and micro roasters' needs. The new burrs are manufactured in K110 steel, guaranteeing increased lifespan and output.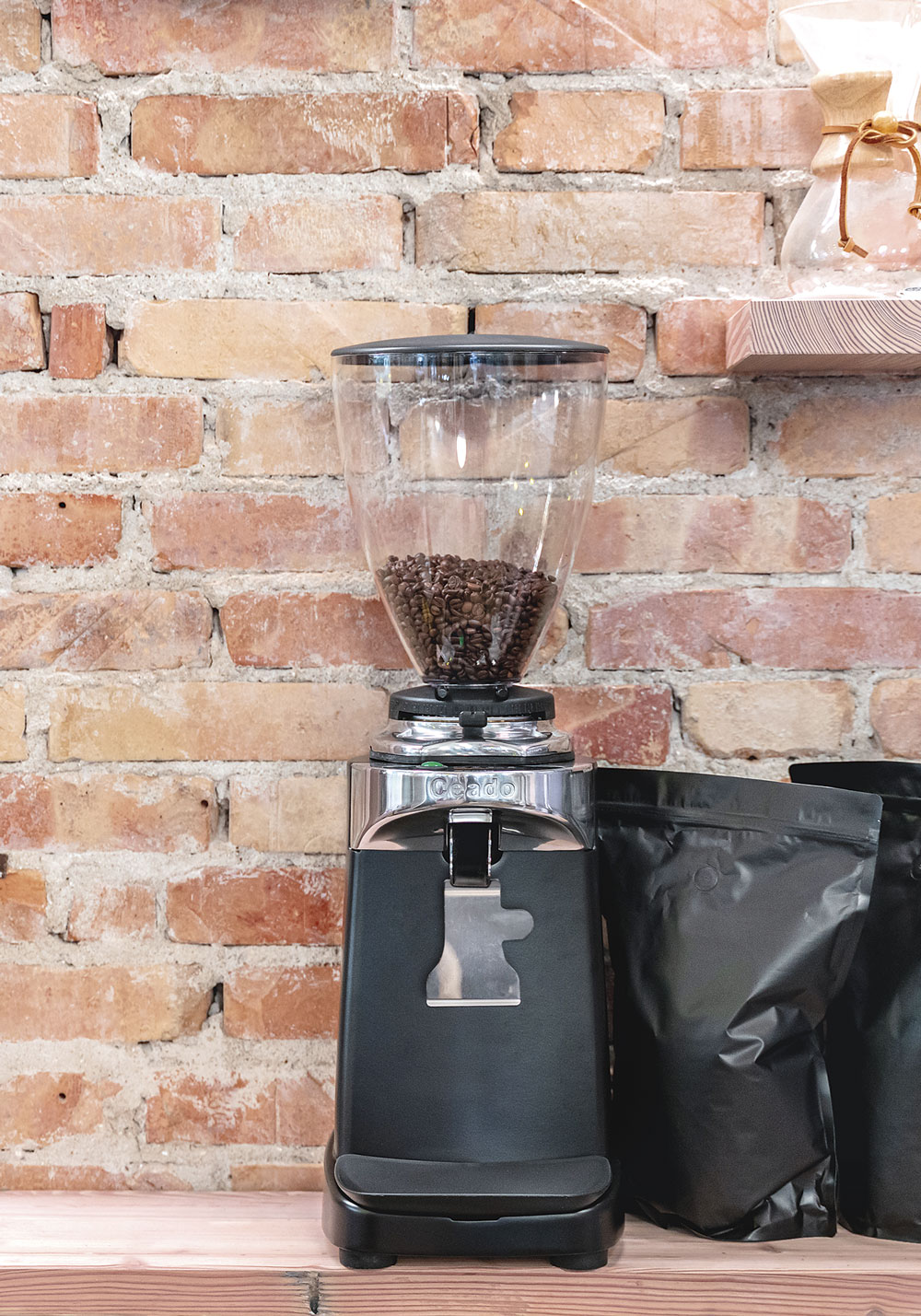 Steady Lock Grinder
This system, unique in the world, ensures in any working stress condition a constant distance between the burrs, allowing to keep the chosen grinding consistency.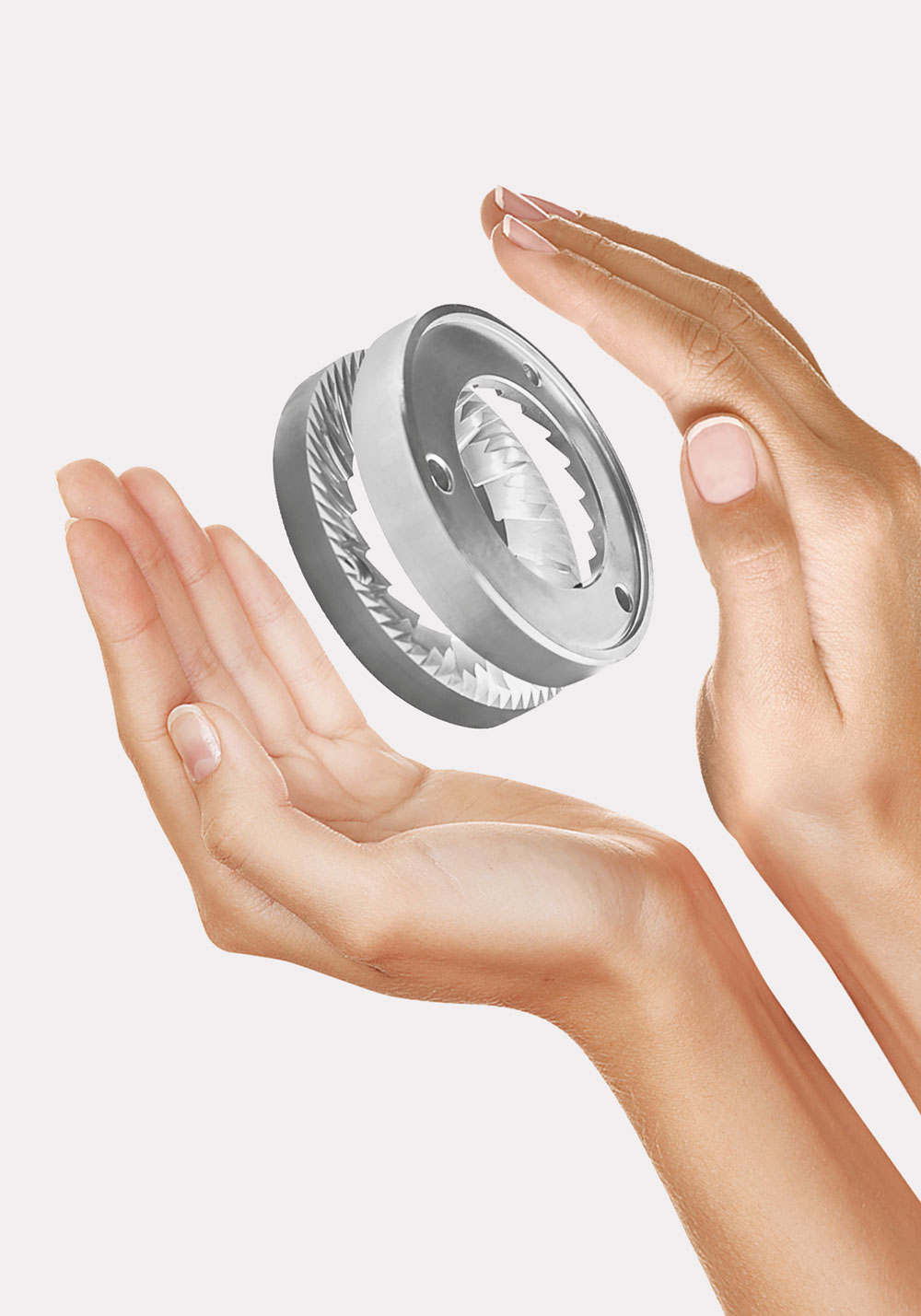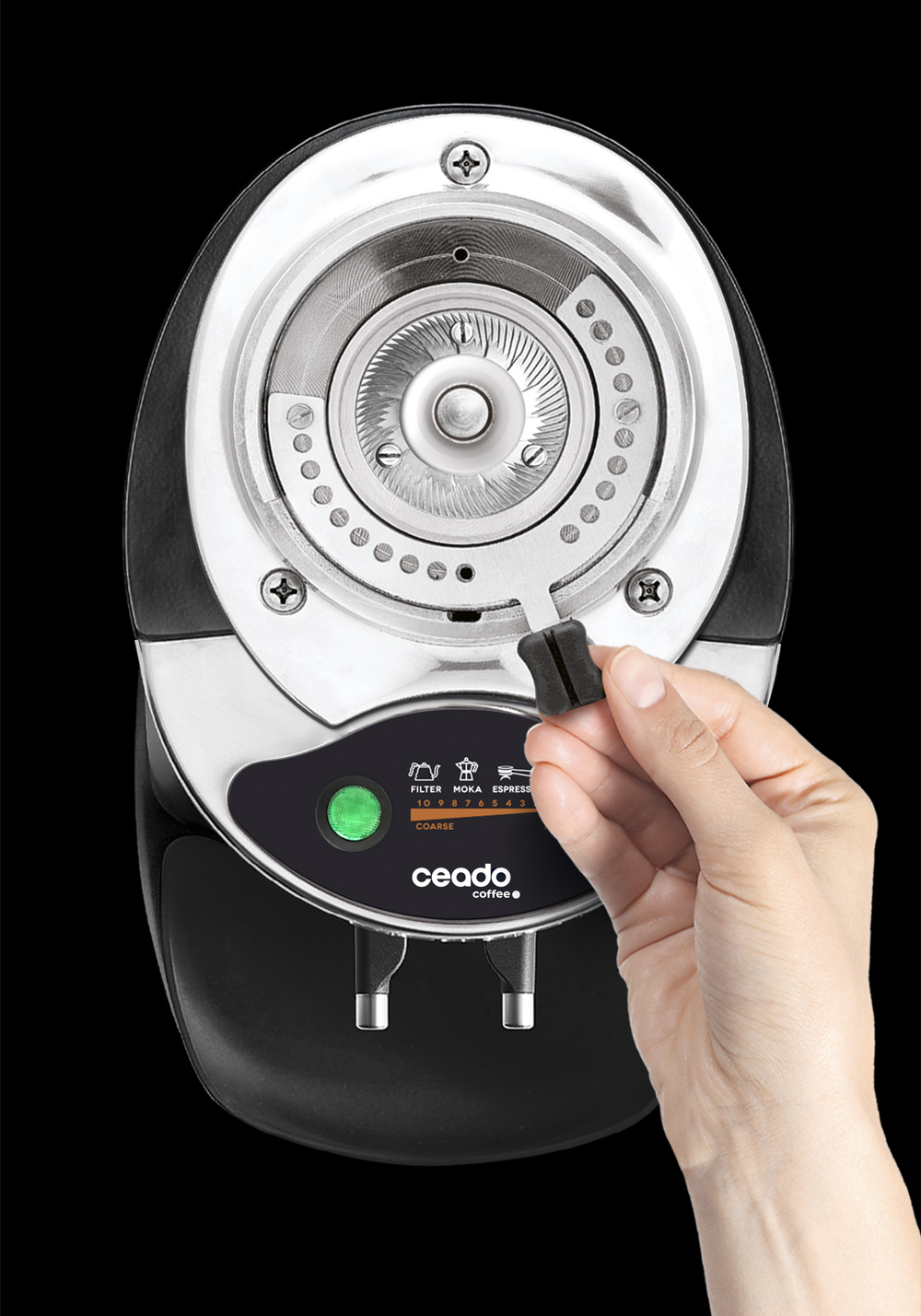 Quick Set
Stepless infinitesimal grinding adjustment for a simpler, faster, more accurate result, making it incredibly simple to obtain the particle size best suited to each type of coffee.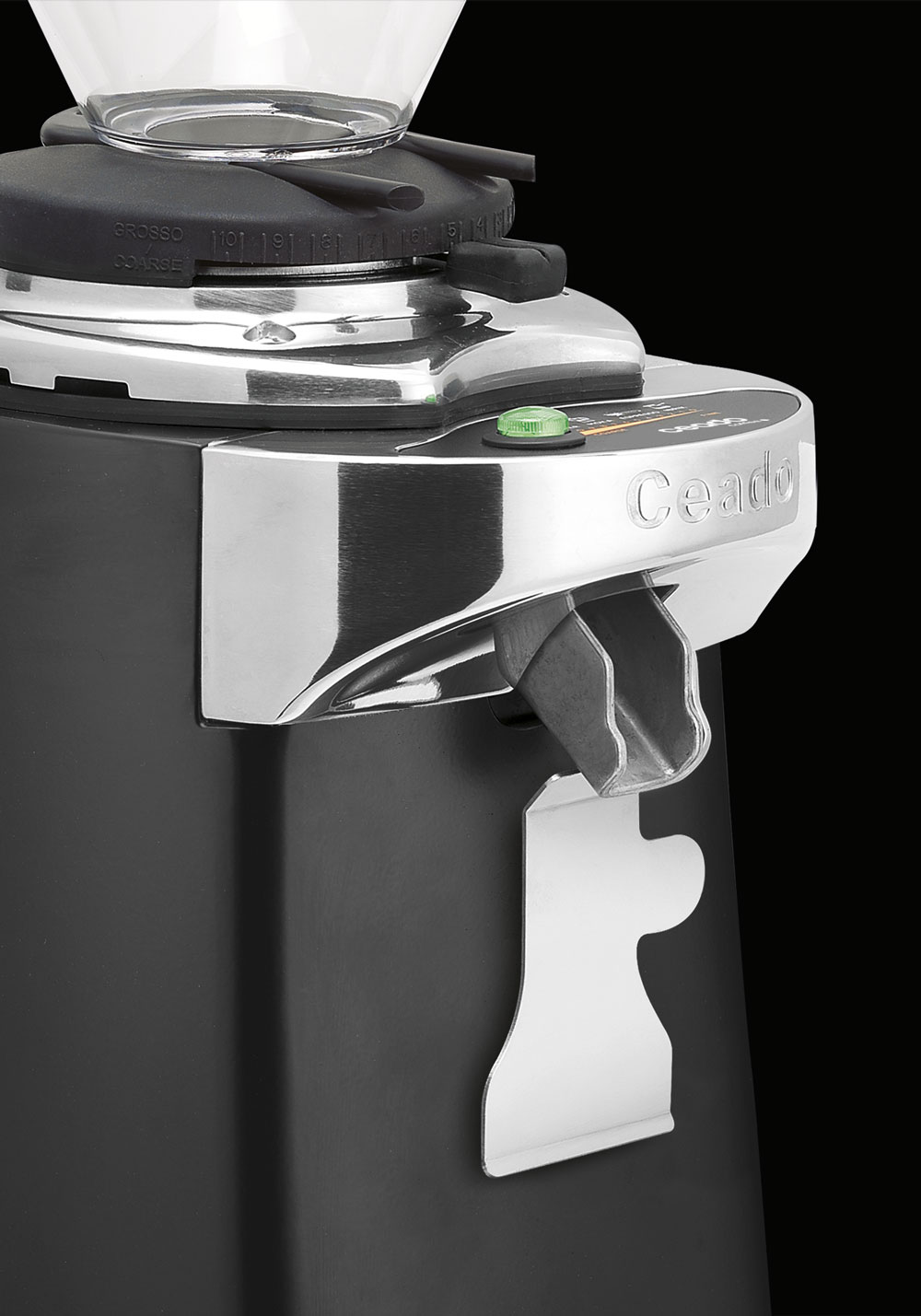 Work better
The design of the coupling device enables for the bag to be attached to the opening allowing one to grind coffee without occuping the operator's hands or time.

Think strong
The incredibly durable polycarbonate hopper enables, thanks to its large volume capacity, the grinding of large quantities of coffee.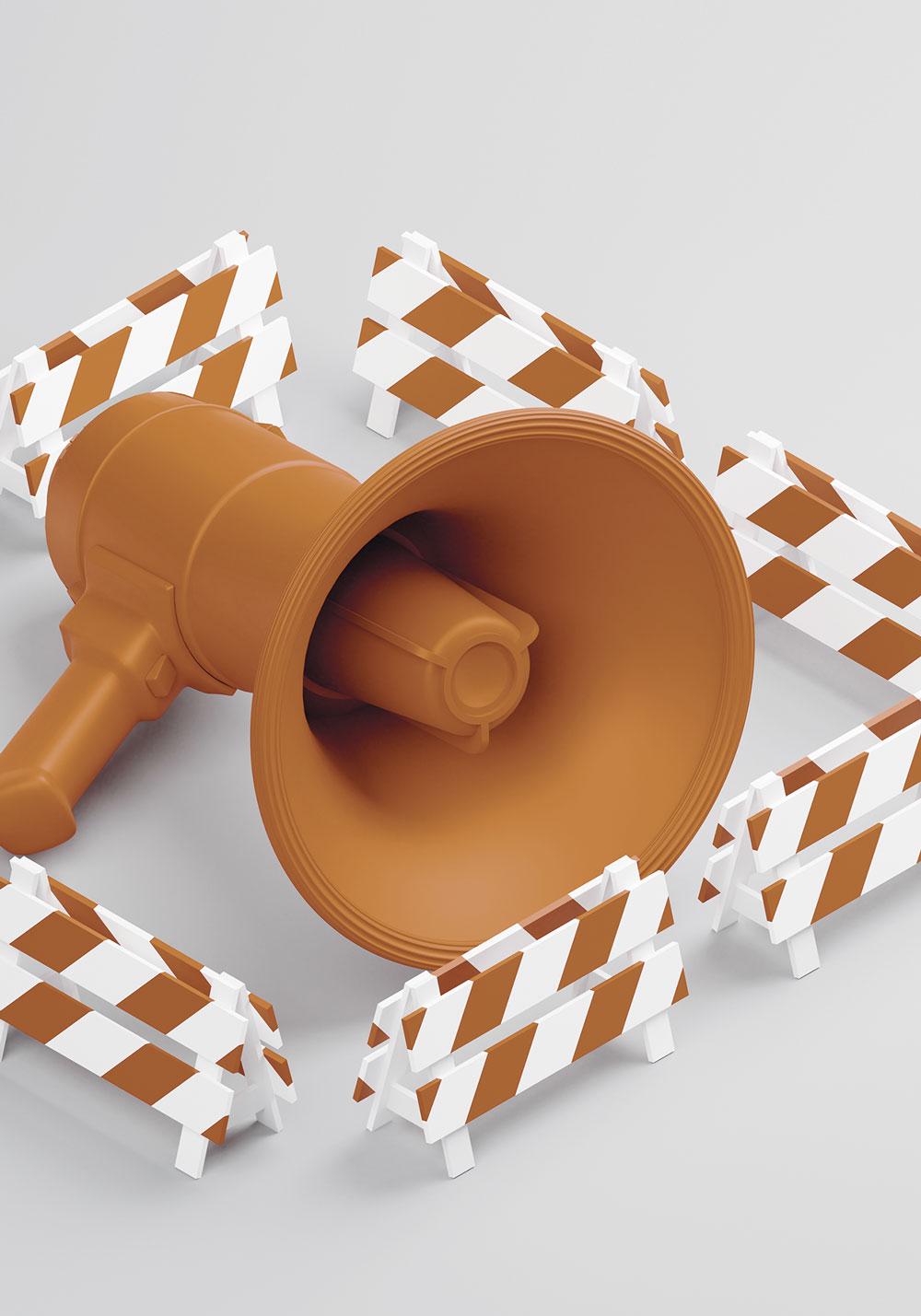 Silent System
The innovative mechanical suspension of the motor and the soundproofing make Ceado coffee grinders the quietest on the market.

E8D
Voltage 220-240V • 50-60 hz
Power 740 W
Rpm 50hz/60hz 1480 / 1700
Average output (g/min)
calculated at standard
Italian Espresso Consistency 270 (50hz) / 330 (60hz)
Net weight 15,8 kg
Gross weight 17, 9 kg
Dimensions 212 x 309 x 635h mm
Burrs ø 83 flat burrs K110
Hopper capacity 1600 g
Grinding adjustment Infinitesimal stepless
Display N/A
Note Additional voltage models available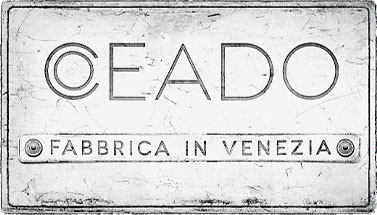 hand made
in venice
© Ceado srl
Via Della Costituzione, 111 - 30038 Spinea (VE)
Capitale Sociale Euro (i.v.) 100.000 iv R.E.A. VE307358 C. F. - P. IVA - Reg. Imprese 03422830277 PEC:
ceado@tecnopec.it
© Ceado srl
Via Della Costituzione, 111 - 30038 Spinea (VE)
Capitale Sociale Euro (i.v.) 100.000 iv R.E.A. VE307358
C. F. - P. IVA - Reg. Imprese 03422830277
PEC:
ceado@tecnopec.it