On-Demand
E37SL
ø 83 flat burrs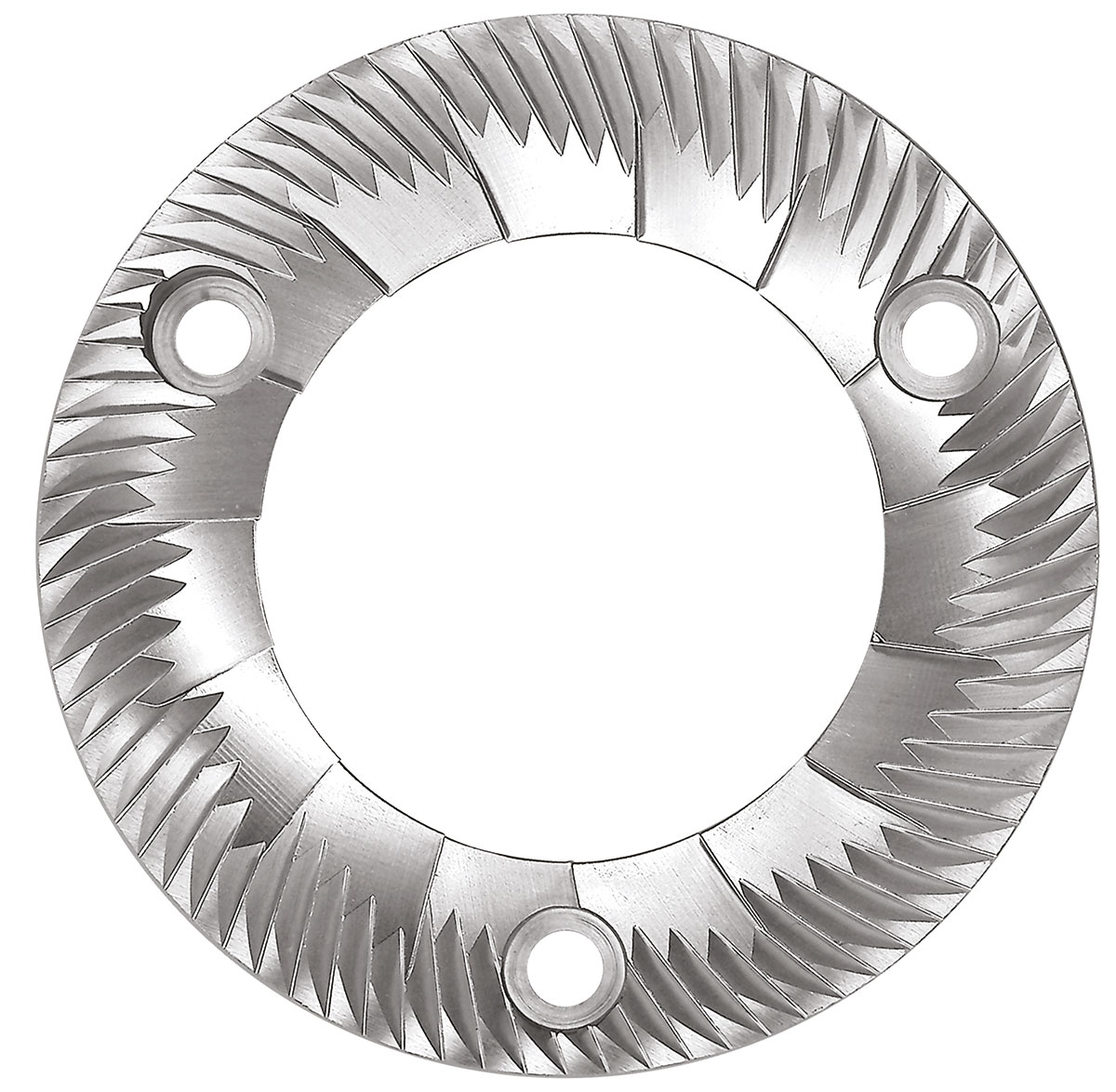 E37SL is designed to offer consistently fresh grinding, guaranteed by the electronic ventilation control and meticulous design, which disperse heat even in the most challenging operating conditions.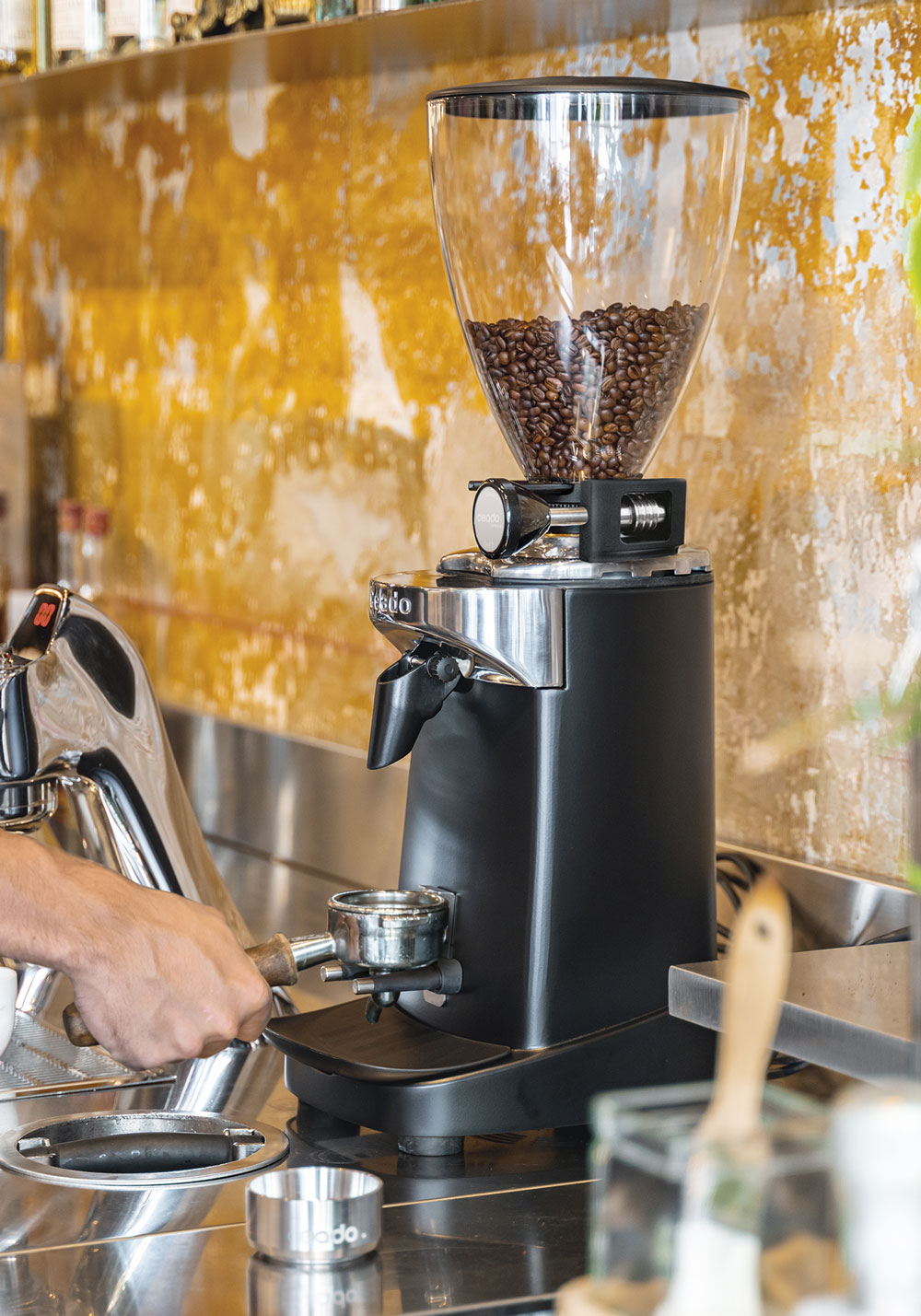 Steady Lock Grinder
This system, unique in the world, ensures in any working stress condition a constant distance between the burrs, allowing to keep the chosen grinding consistency.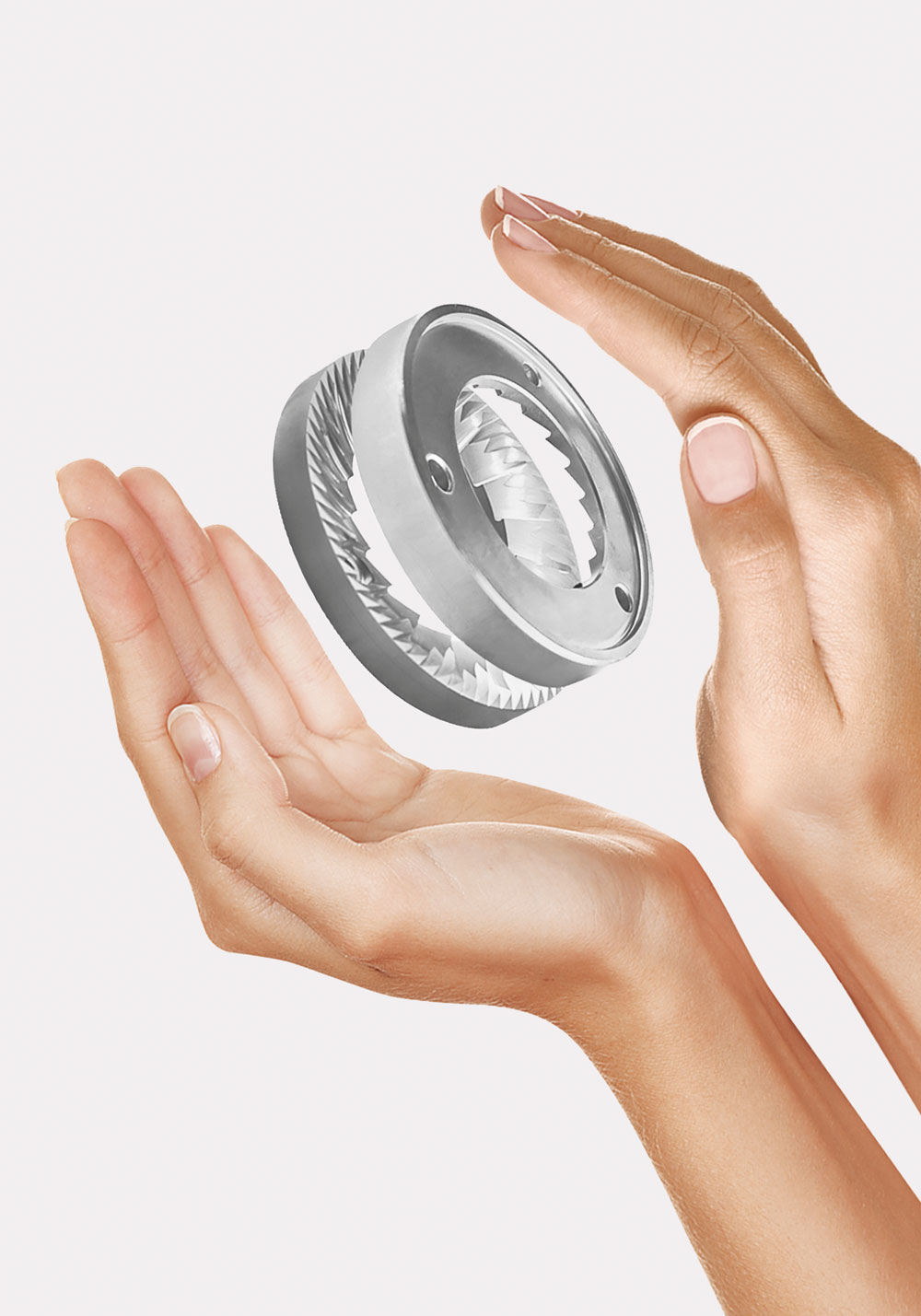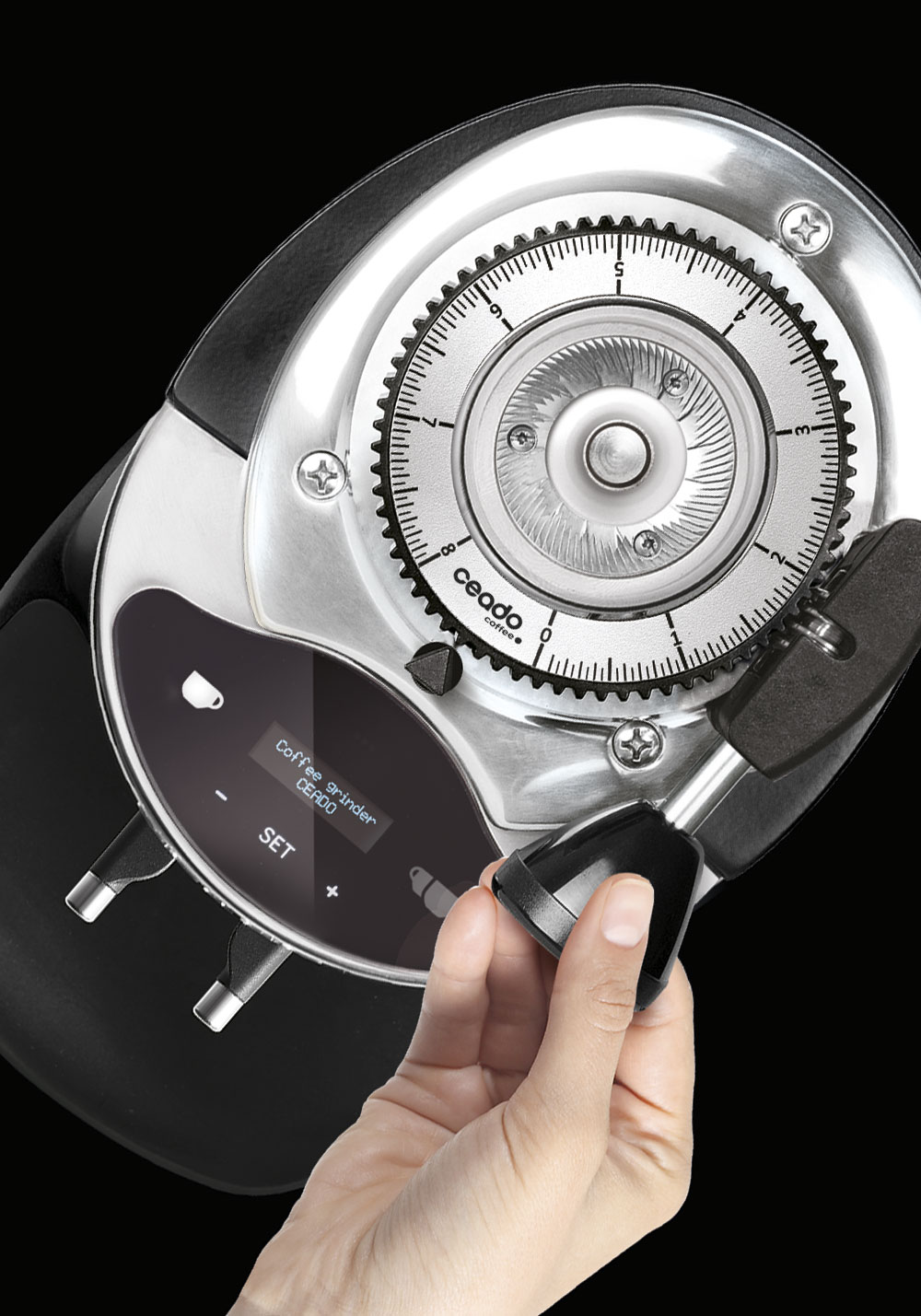 Quick Set Gear Tech
New tech materials, same Italian craft. Quick Set Gear Tech means more precision and efficiency in the grind consistency, in one single action.
Touch Display
The touchscreen display enhances the elegant design of the E37 family. There are no more buttons to press: with a simple touch, you can get where you need to be, naturally and instantly.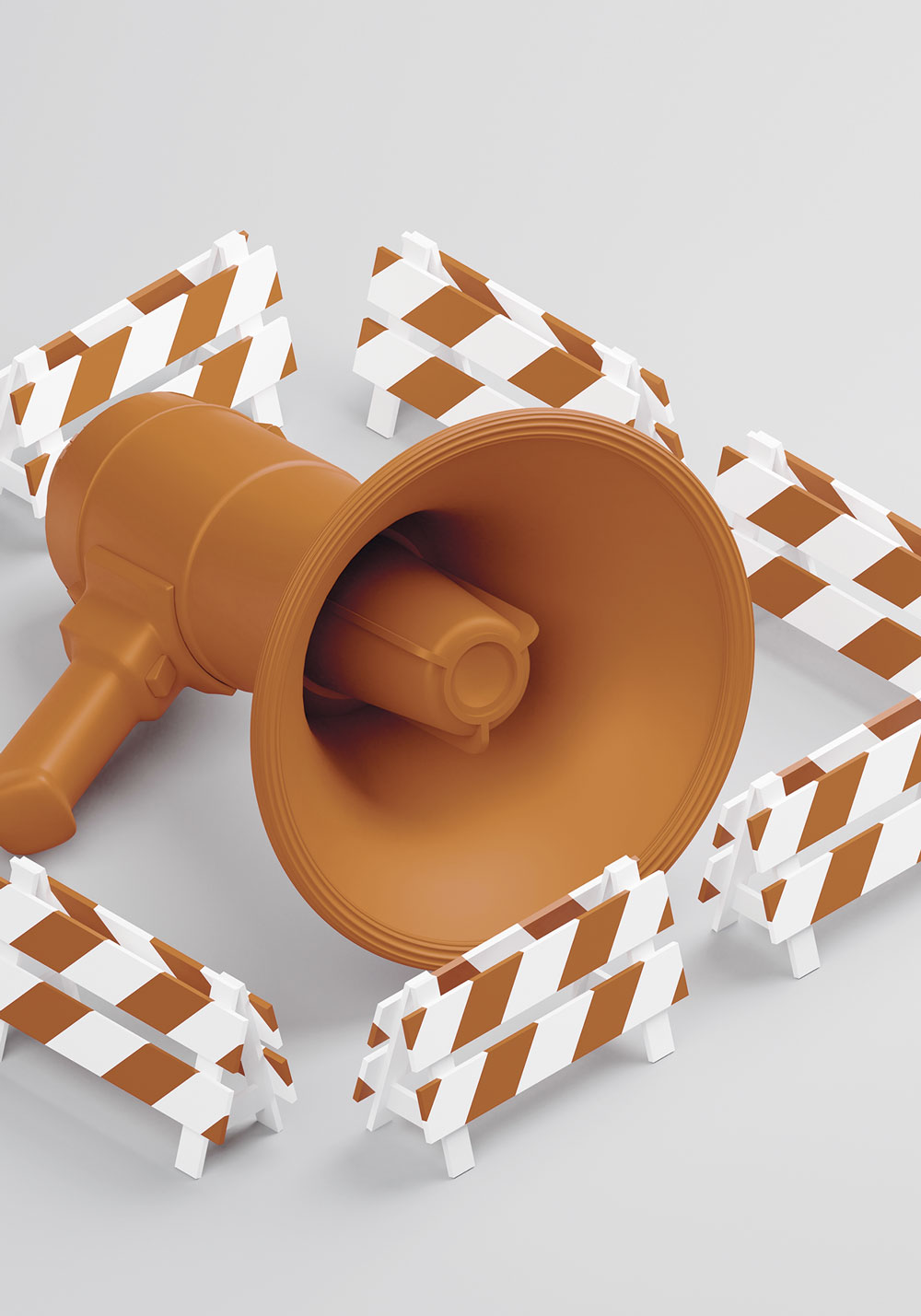 Silent System
The innovative mechanical suspension of the motor and the soundproofing make Ceado coffee grinders the quietest on the market.
Sound level comparison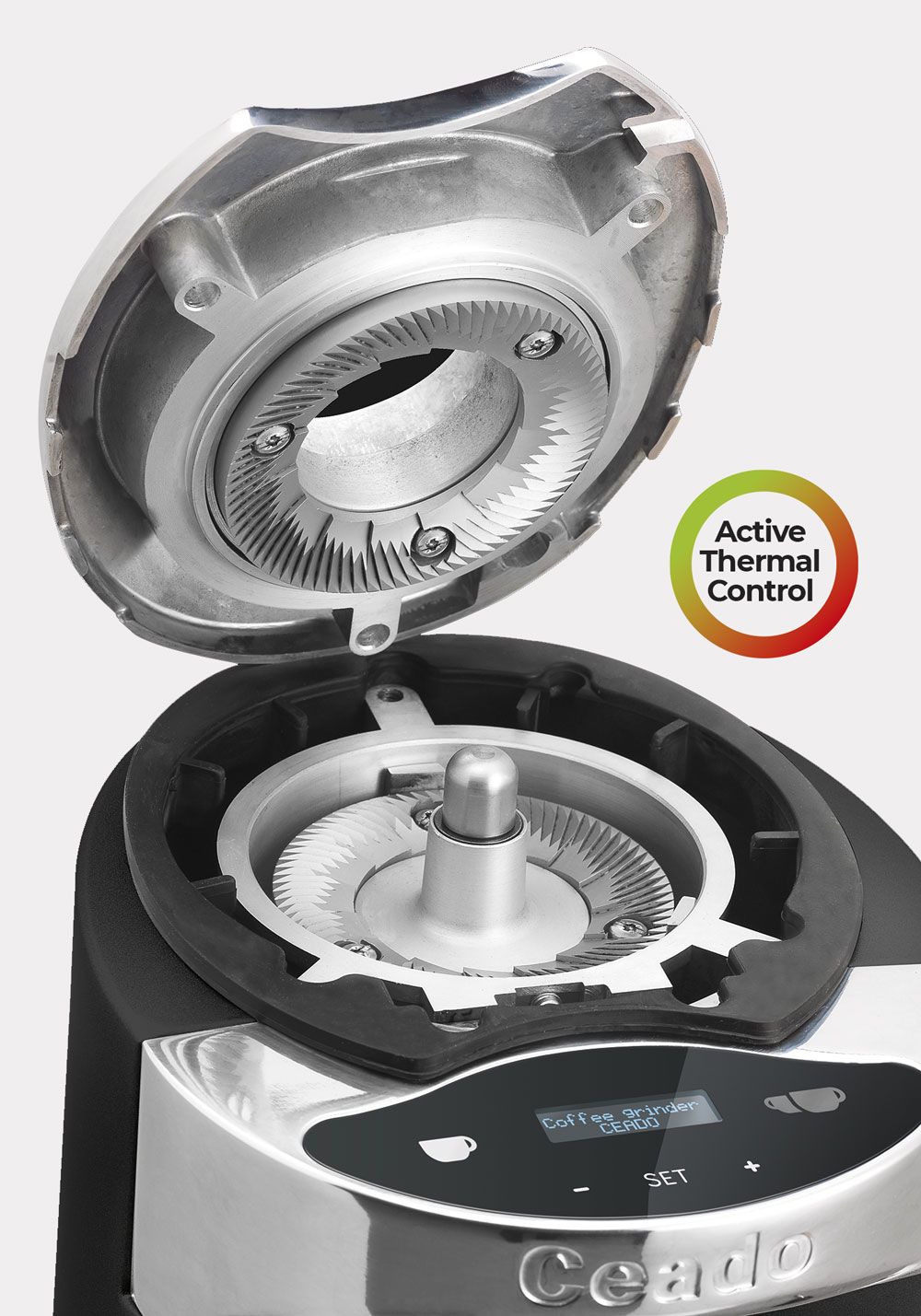 Active Thermal Control
The exclusive automatic thermal control system protects the consistency of the coffee from the excessive peaks in temperature normally created in the grinding chamber.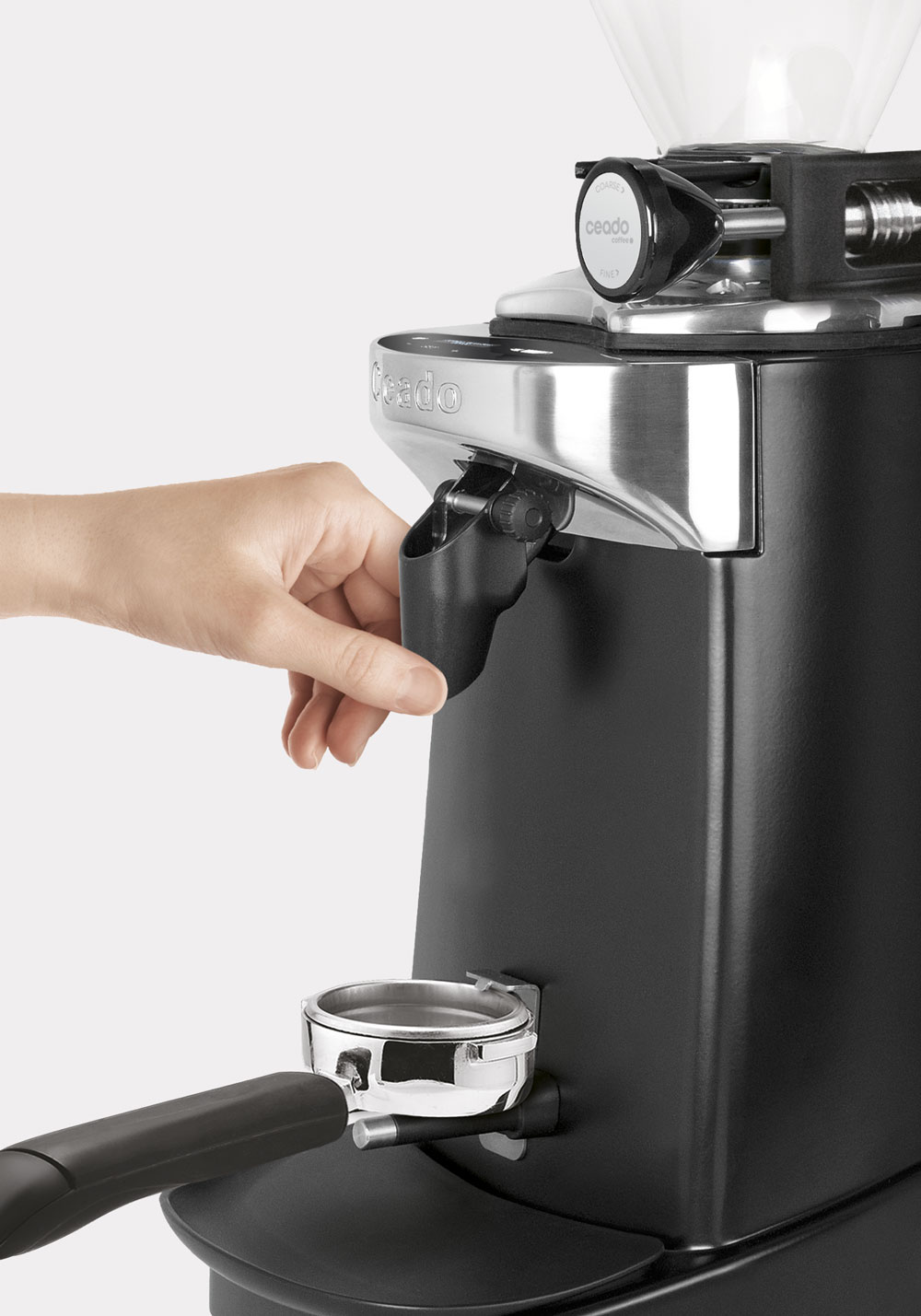 Work better
The shuffle snoot combines high output with perfect distribution of coffee particles and allows for a more even drop, even with filter holders of different sizes.
E37SL
Voltage 220-240V • 50-60 hz
Power 500 W
Rpm 50hz/60hz 1480 / 1700
Average output (g/s)
calculated at standard
Italian Espresso Consistency 4 (50hz) / 5 (60hz)
Net weight 13,9 kg
Gross weight 16,0 kg
Dimensions 212 x 309 x 645h mm
Burrs ø 83 Flat burrs
Hopper capacity 1600 g
Grinding adjustment Infinitesimal stepless
Dose setting Digital
Display Touch
Dosing Free and Pre-set
Start Portafilter
Note Additional voltage models available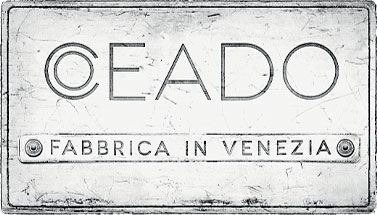 hand made
in venice
© Ceado srl
Via Della Costituzione, 111 - 30038 Spinea (VE)
Capitale Sociale Euro (i.v.) 100.000 iv R.E.A. VE307358 C. F. - P. IVA - Reg. Imprese 03422830277 PEC:
ceado@tecnopec.it
© Ceado srl
Via Della Costituzione, 111 - 30038 Spinea (VE)
Capitale Sociale Euro (i.v.) 100.000 iv R.E.A. VE307358
C. F. - P. IVA - Reg. Imprese 03422830277
PEC:
ceado@tecnopec.it