On-Demand
E7P
ø 64 flat burrs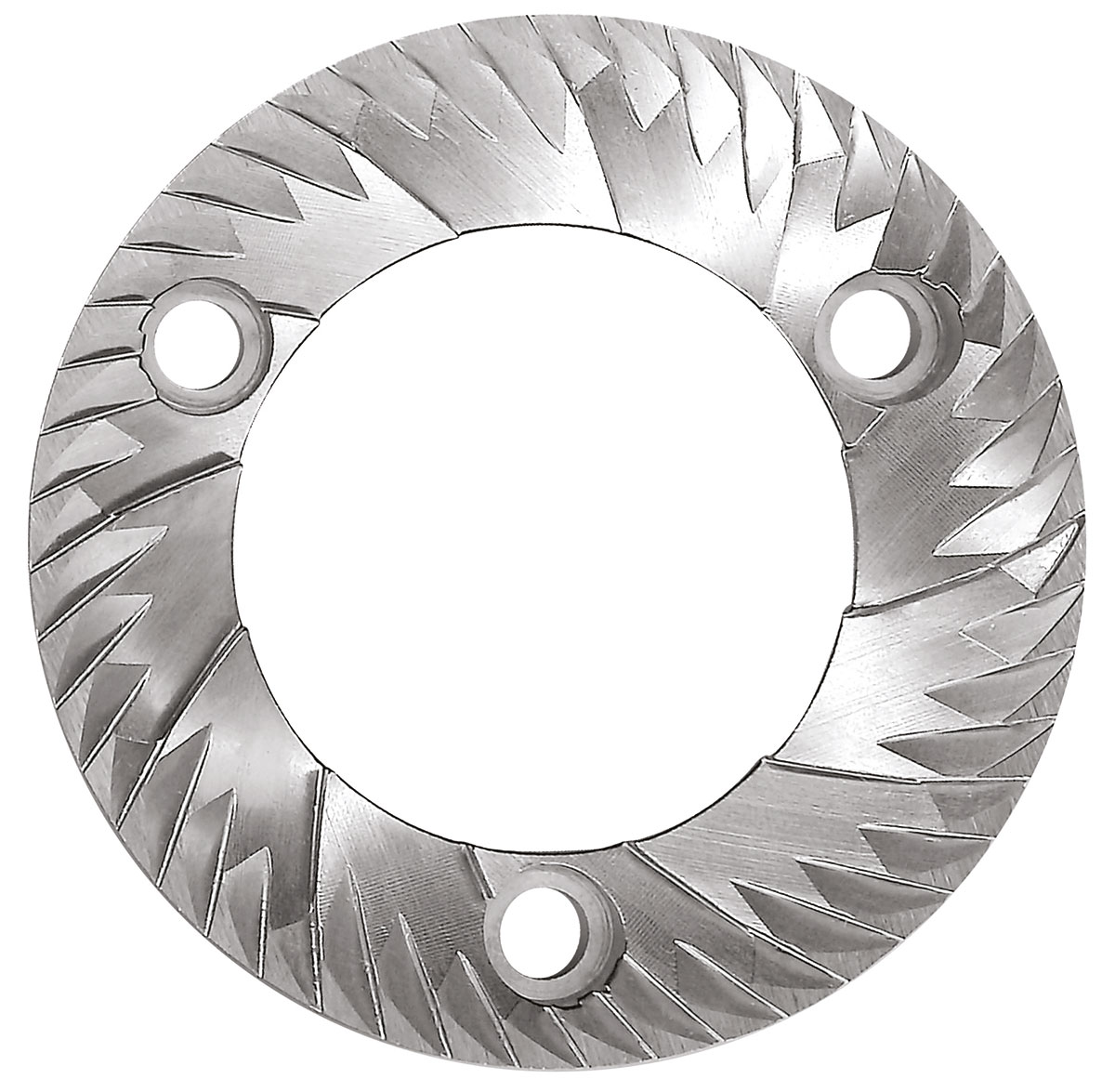 A considerably compact coffee grinder. Designed for medium turnover premises seeking a right balance of productivity and convenience guaranteed in time.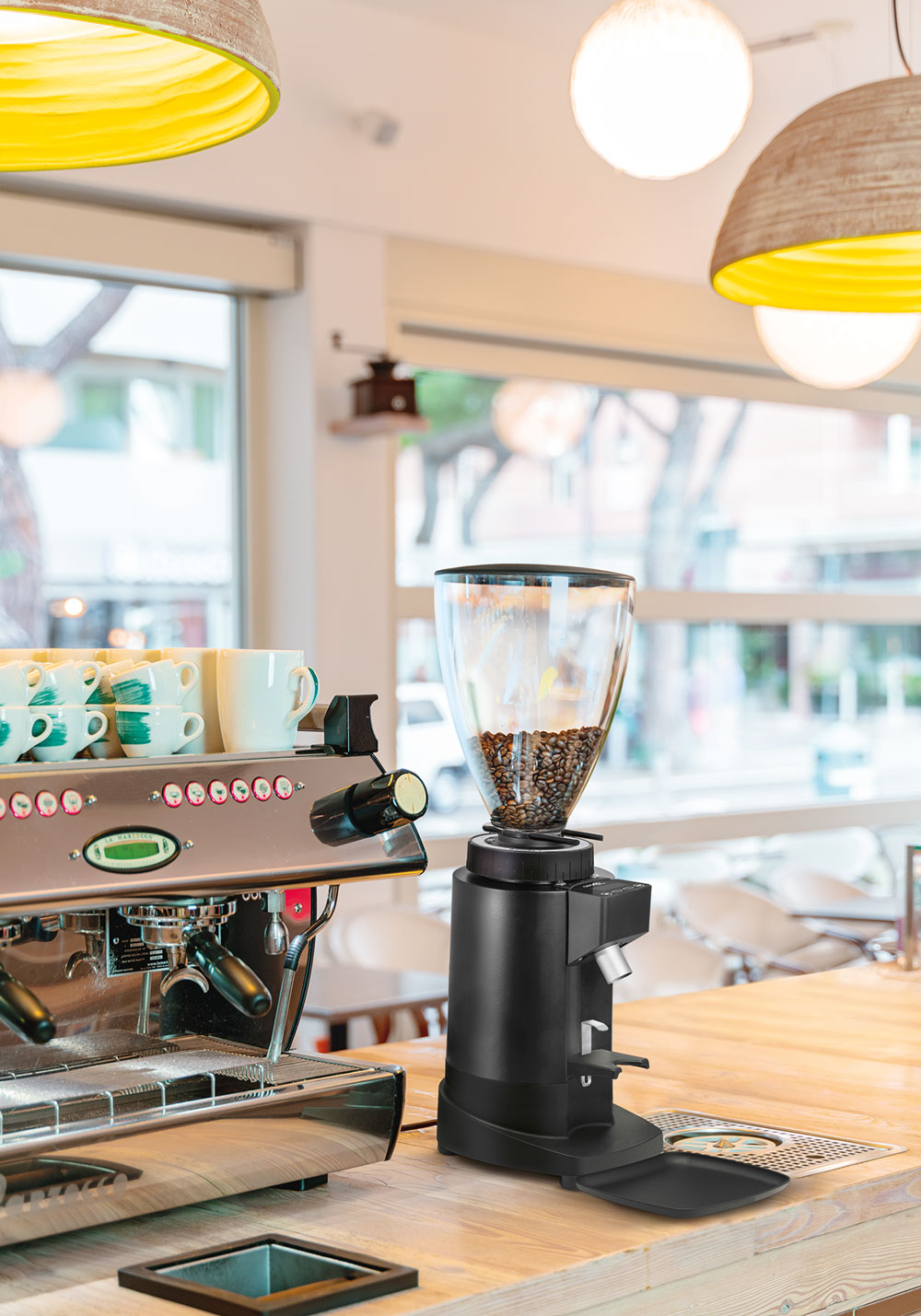 Steady Lock Grinder
This system, unique in the world, ensures in any working stress condition a constant distance between the burrs, allowing to keep the chosen grinding consistency.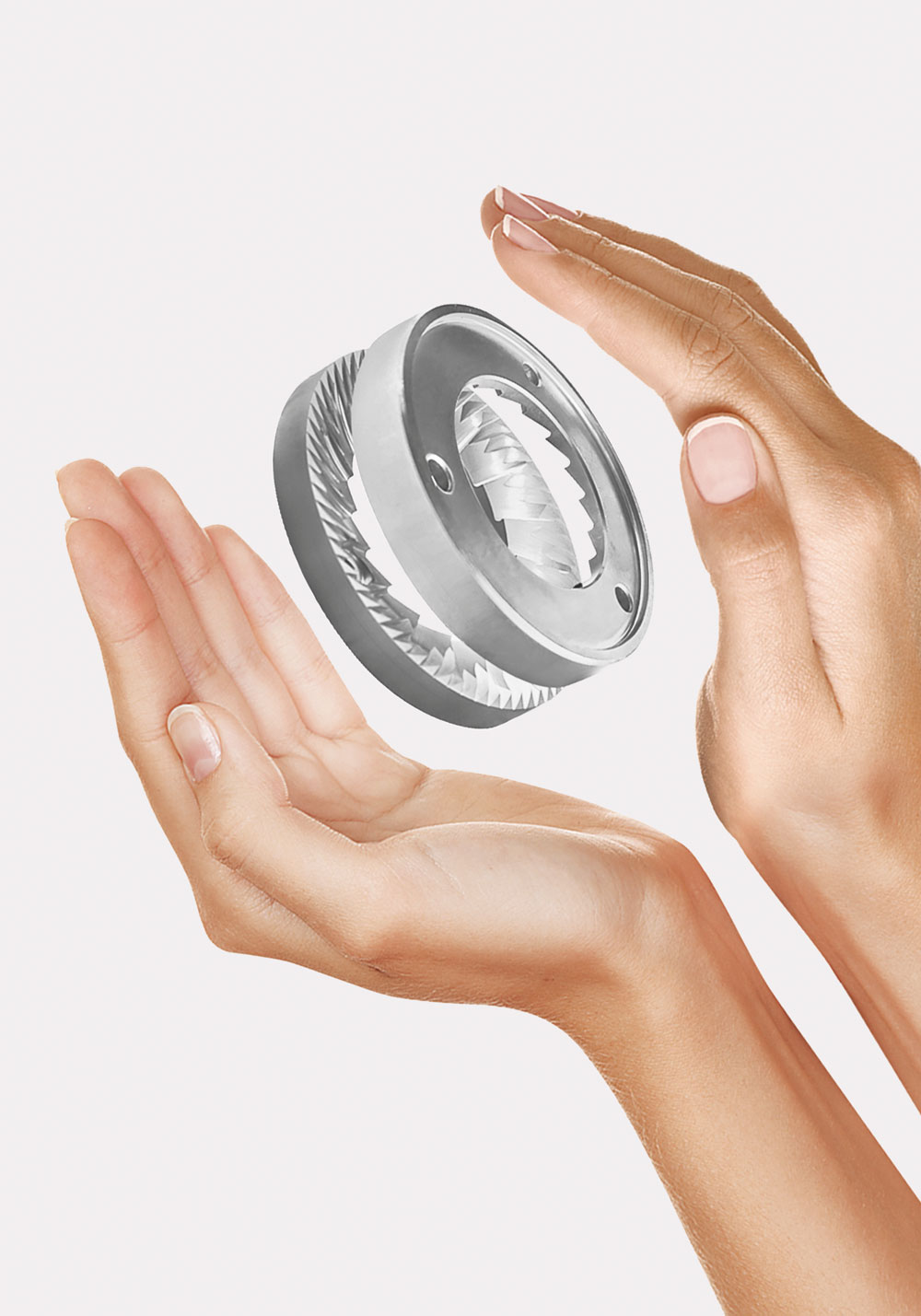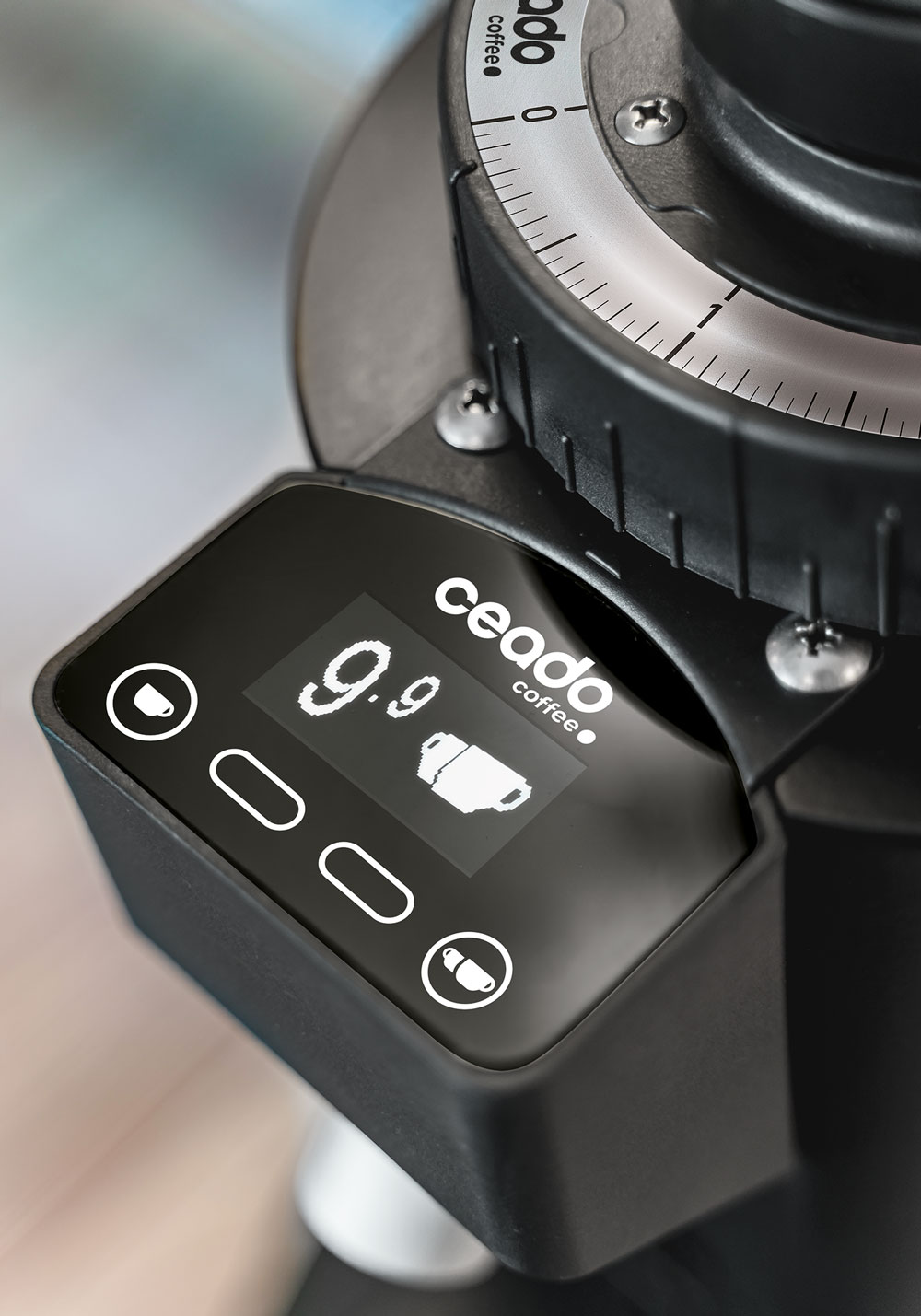 Touch Display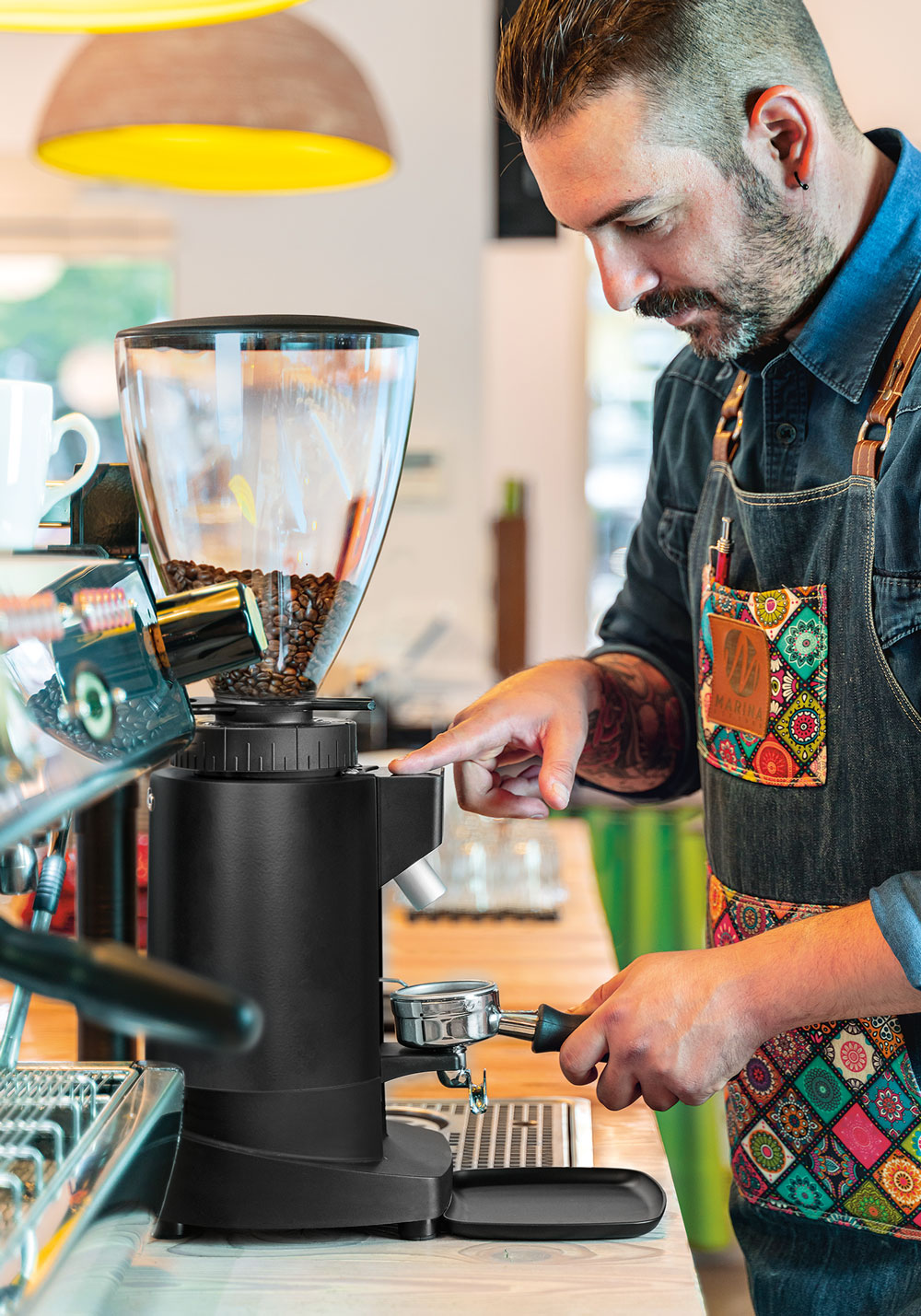 Think strong
Light alloy housing, asynchronous motor with thermal cut-out and polycarbonate hopper. Made with the finest, most reliable materials.
Hands-free operation
The standard portafilter catch, suitable also for the bottomless / naked models, means the coffee doses can be ground into the filter holder, leaving the barista's hands free.

E7P
Voltage 220-240V • 50-60 hz
Power 400 W
Rpm 50hz/60hz 1480 / 1700
Average output (g/s)
calculated at standard
Italian Espresso Consistency 3 (50hz) / 3,6 (60hz)
Net weight 10,0 kg
Gross weight 12,0 kg
Dimensions 178 x 212 x 590h mm
Burrs ø 64 Flat burrs
Hopper capacity 1600 g
Grinding adjustment Micrometrical stepless
Dose setting Digital
Display Touch
Dosing Free and Pre-set
Start Pulse button
Note Additional voltage models available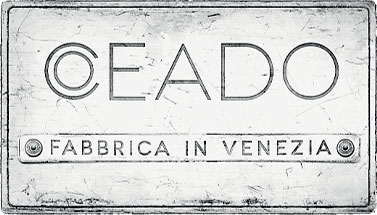 hand made
in venice
© Ceado srl
Via Della Costituzione, 111 - 30038 Spinea (VE)
Capitale Sociale Euro (i.v.) 100.000 iv R.E.A. VE307358 C. F. - P. IVA - Reg. Imprese 03422830277 PEC:
ceado@tecnopec.it
© Ceado srl
Via Della Costituzione, 111 - 30038 Spinea (VE)
Capitale Sociale Euro (i.v.) 100.000 iv R.E.A. VE307358
C. F. - P. IVA - Reg. Imprese 03422830277
PEC:
ceado@tecnopec.it