On-Demand
E37R
ø 64 flat burrs
Ready to amaze you with exceptional performance.
Contains everything you love about Ceado technology, and is able to guarantee high-performance output and excellent productivity, thanks to the 400W motor.
Steady Lock Grinder
This system, unique in the world, ensures in any working stress condition a constant distance between the burrs, allowing to keep the chosen grinding consistency.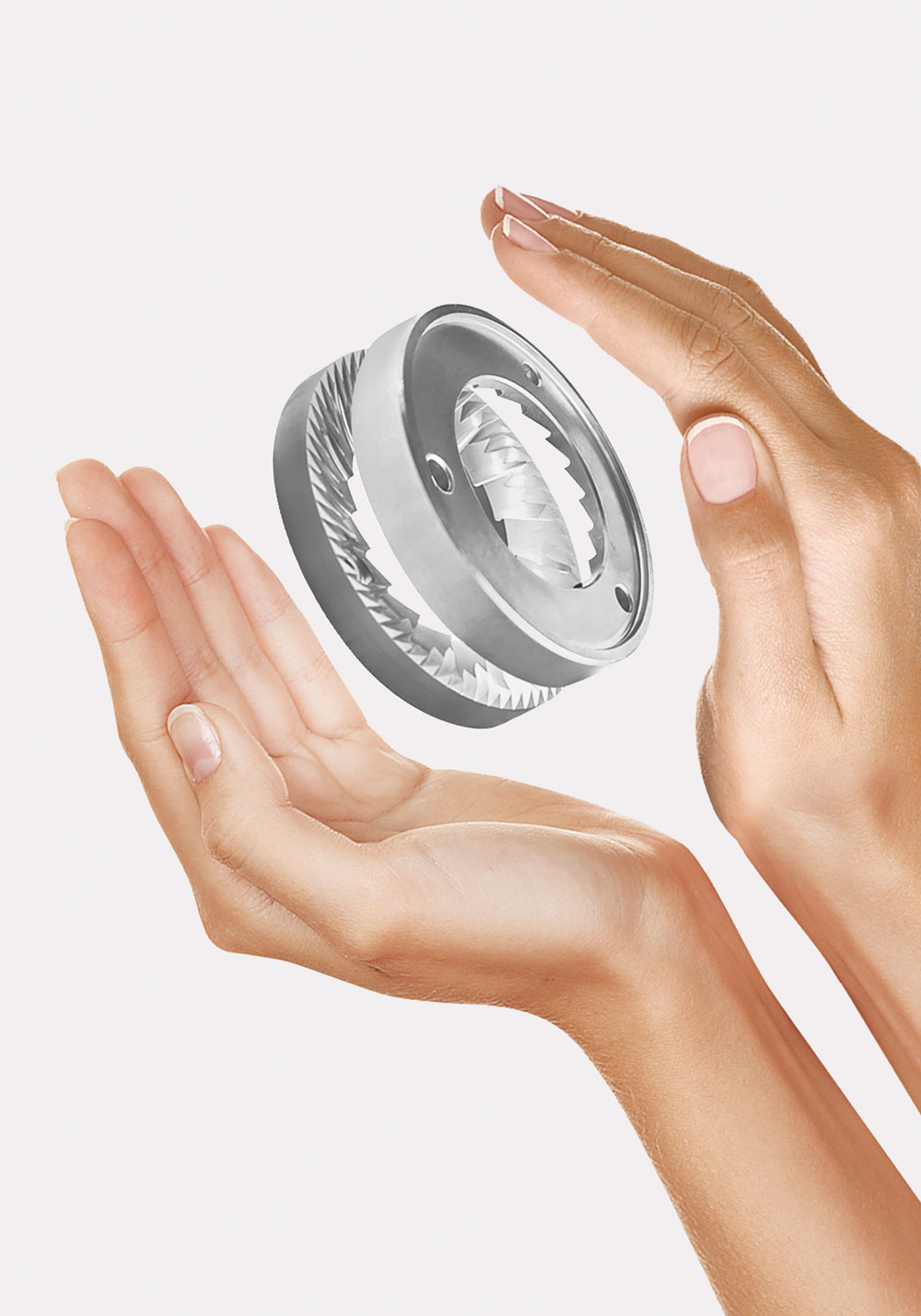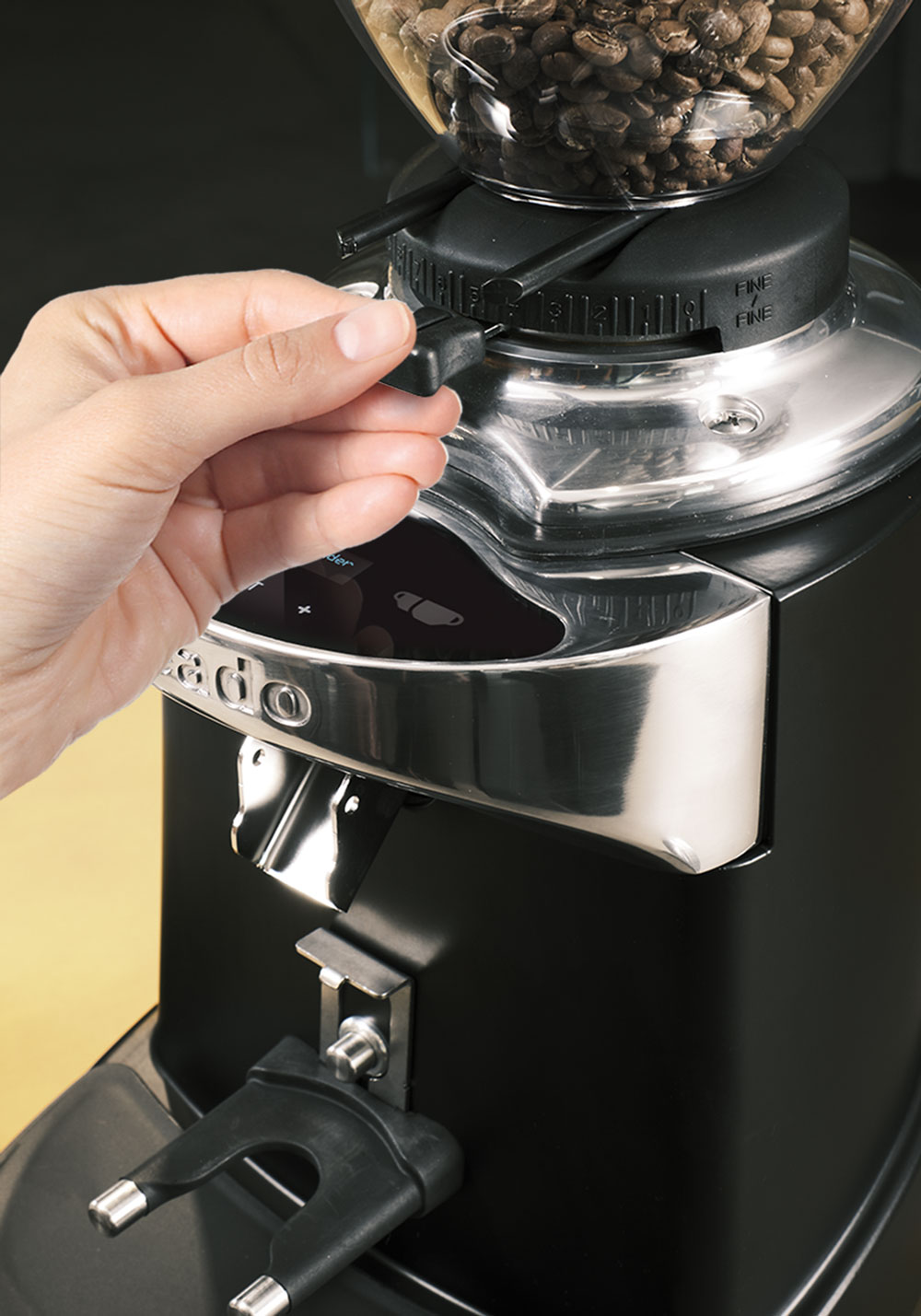 Quick Set
Stepless infinitesimal grinding adjustment for a simpler, faster, more accurate result, making it incredibly simple to obtain the particle size best suited to each type of coffee.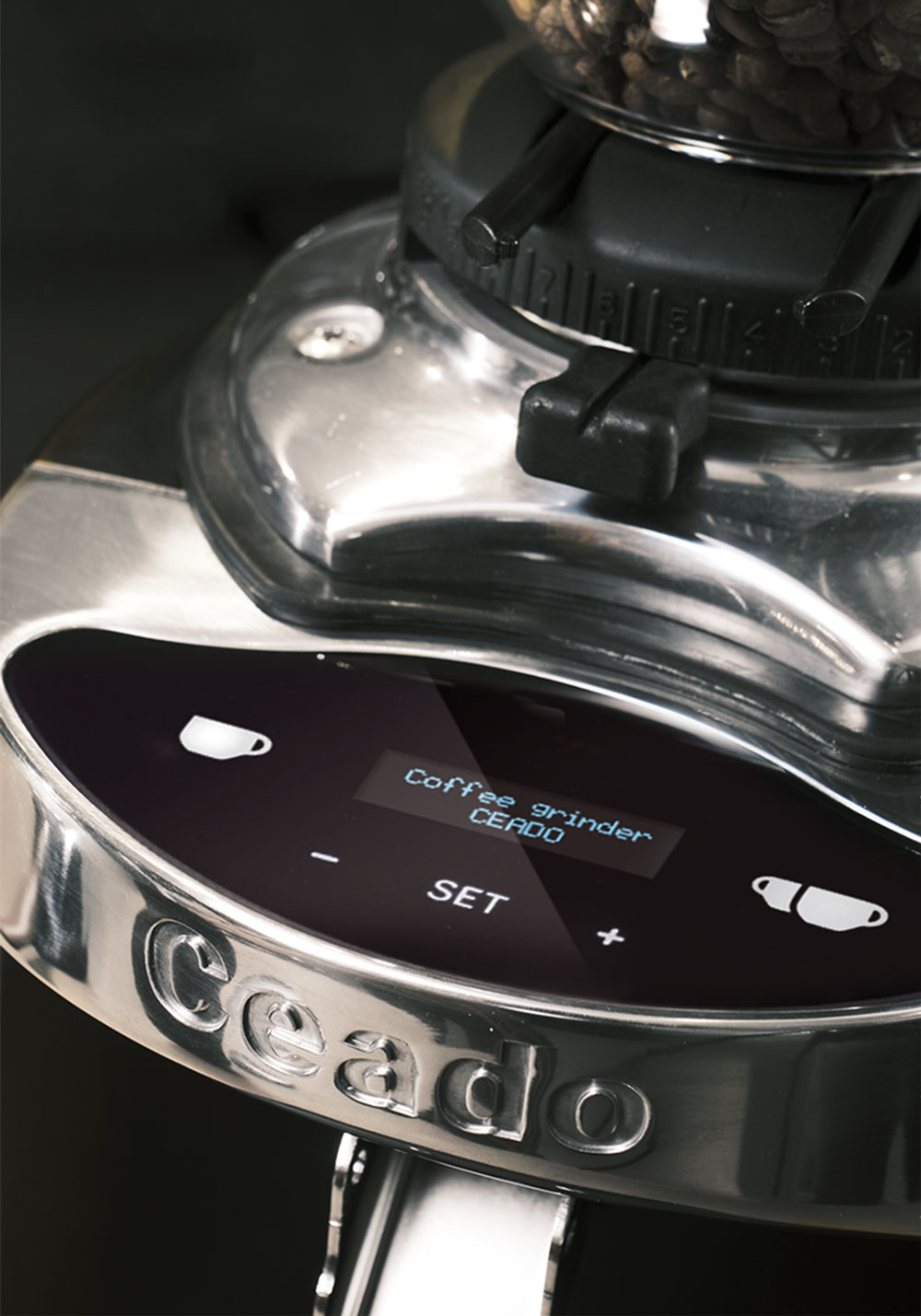 Touch Display
The touchscreen display enhances the elegant design of the E37 family. There are no more buttons to press: with a simple touch, you can get where you need to be, naturally and instantly.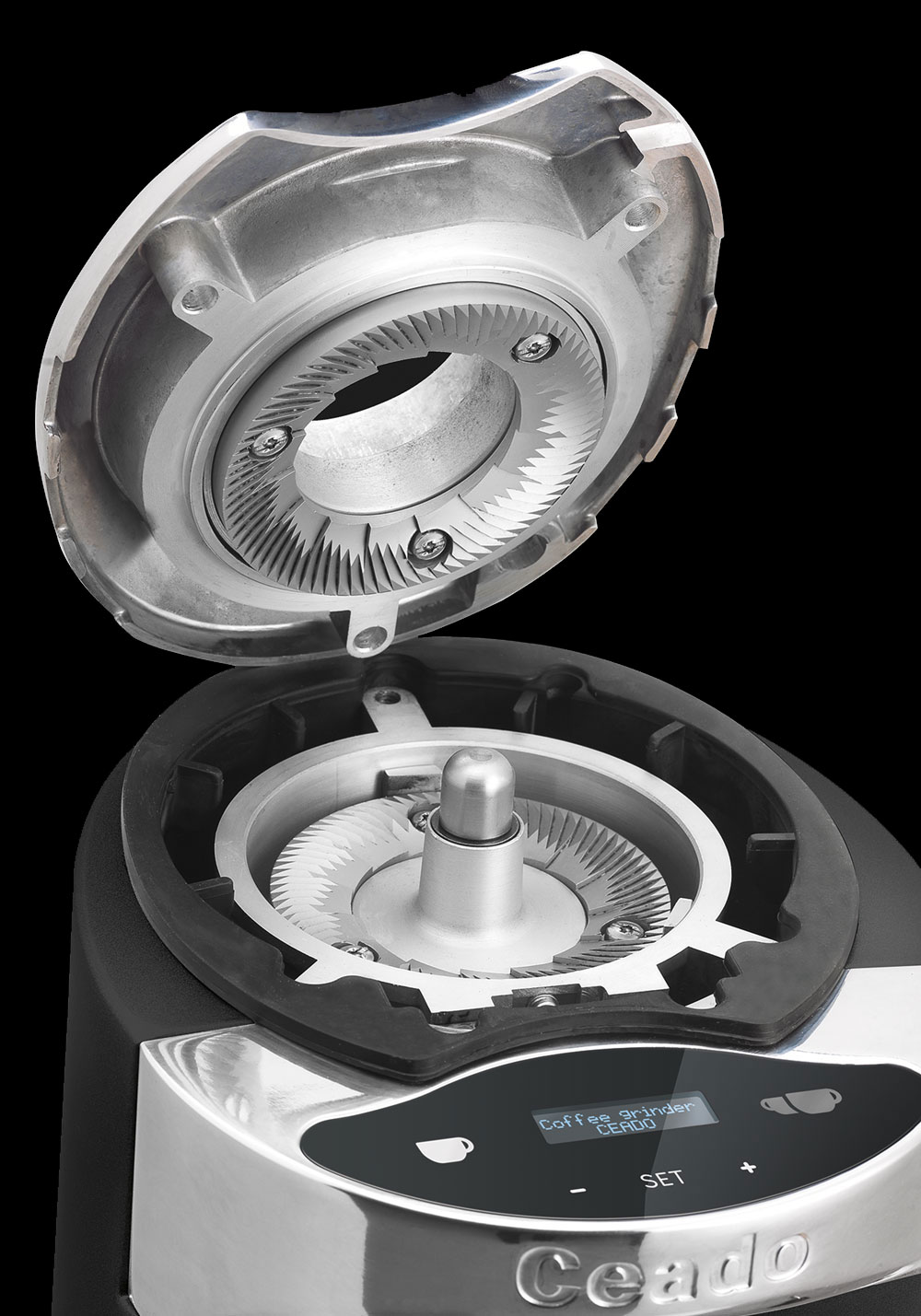 Smart Service
The anti-clogging system and the easy access to the burrs make maintenance operations simpler and less expensive in terms of time and money.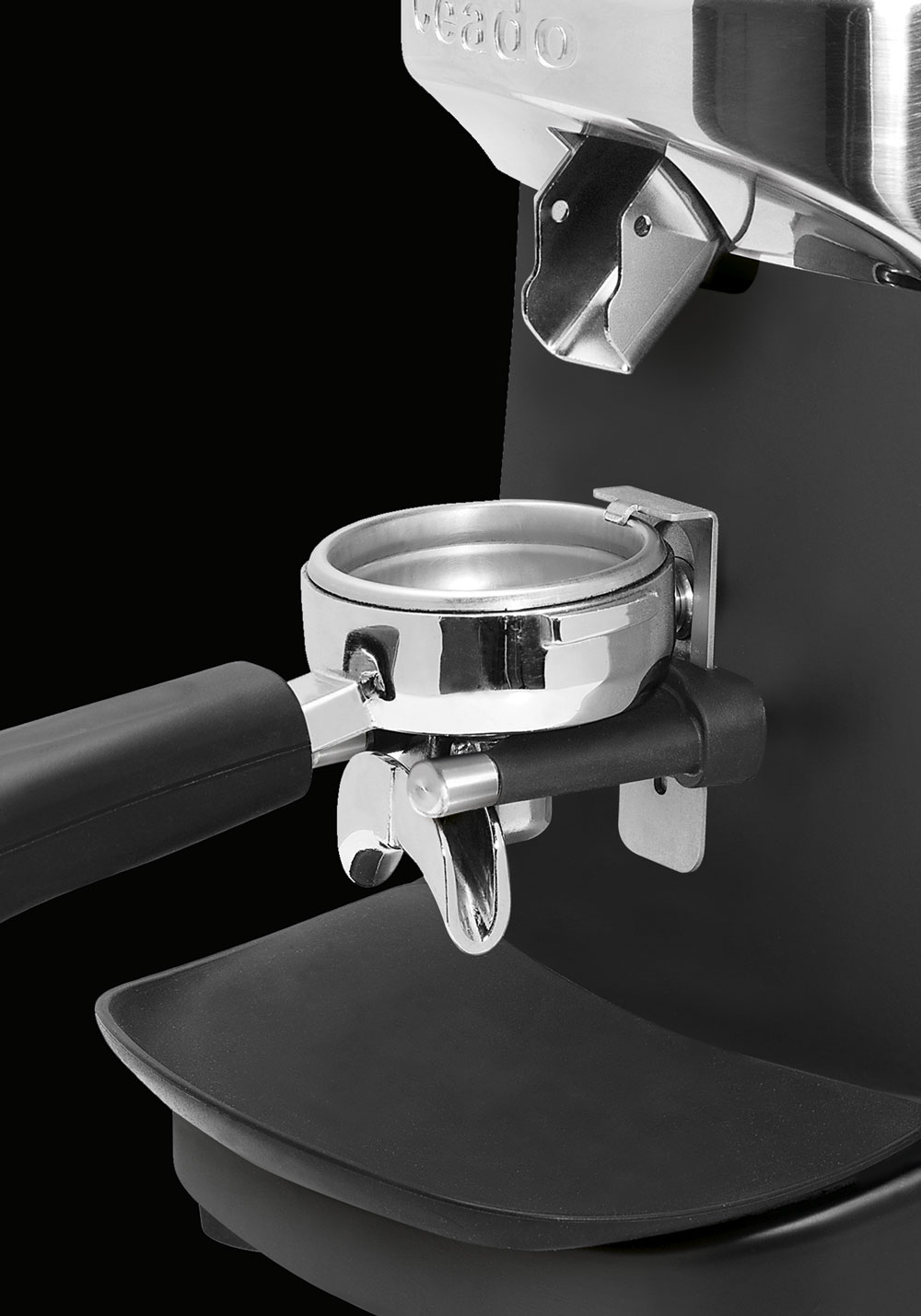 Hands-free operation
The standard portafilter catch, suitable also for the bottomless / naked models, means the coffee doses can be ground into the filter holder, leaving the barista's hands free.

E37R
Voltage 220-240V • 50-60 hz
Power 400 W
Rpm 50hz/60hz 1480 / 1700
Average output (g/s)
calculated at standard
Italian Espresso Consistency 3 (50hz) / 3,6 (60hz)
Net weight 11,6 kg
Gross weight 13,3 kg
Dimensions 212 x 309 x 547h mm
Burrs ø 64 Flat burrs
Hopper capacity 1600 g
Grinding adjustment Infinitesimal stepless
Dose setting Digital
Display Touch
Dosing Free and Pre-set
Start Portafilter
Note Additional voltage models available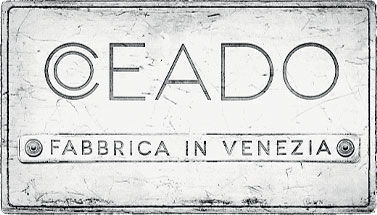 hand made
in venice
© Ceado srl
Via Della Costituzione, 111 - 30038 Spinea (VE)
Capitale Sociale Euro (i.v.) 100.000 iv R.E.A. VE307358 C. F. - P. IVA - Reg. Imprese 03422830277 PEC:
ceado@tecnopec.it
© Ceado srl
Via Della Costituzione, 111 - 30038 Spinea (VE)
Capitale Sociale Euro (i.v.) 100.000 iv R.E.A. VE307358
C. F. - P. IVA - Reg. Imprese 03422830277
PEC:
ceado@tecnopec.it